Chocolate Avocado Cupcakes
Ingredients:
1 1/2 cups all-purpose flour
1/4 tsp baking soda
2 tsp baking powder
3/4 cup unsweetened Dutch-process cocoa powder
1/8 tsp salt
1 tbs unsalted sweet butter at room temperature
2 tbs avocado fully ripened and mashed
2 1/2 cups sugar
2 large eggs
3/4 tsp vanilla extract
1 cup whole milk
12 tbs cajeta
Powdered sugar for garnish
Instructions:
Preheat oven to 350 degrees. Line a 12-cavity muffin pan with paper or foil liners, and set aside.
Sift into a bowl the flour, baking powder, baking soda, cocoa, and salt. Set aside.
In a large mixing bowl, use hand-held mixer on medium-high speed to cream together the butter, Avocado, and sugar until they are light and fluffy, 4 minutes. Add the eggs one at a time, beating well with each addition, and the vanilla. With mixer on medium speed, add the flour mixture in 3 additions alternating with the milk and ending with flour.
Spoon batter into the prepared muffin tin, filling the cups three-quarters full.
Bake for 15-17 minutes, or until a toothpick inserted into the center of a cupcake comes out clean. Unmold cupcakes and cool completely on a wire rack.
Using a melon baller, scoop out about 1 tablespoon from each cupcake, taking care to keep it in a ball. Spoon 1 tablespoon of cajeta into the cavity in each cupcake. Replace the scooped out ball to cover the filling. Place the powdered sugar in a strainer and dust the cupcakes lightly. Serve cupcakes the day they are made.
Recipe courtesy of Avocados from Mexico.
You may also like
Creamy Dark Chocolate Avocado Mousse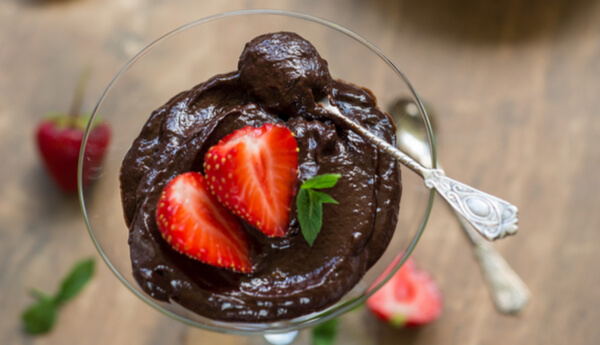 Dark Chocolate Avocado Truffles
Chocolate Avocado Protein Smoothie