gotcha organic grapefruit?
Get your gotcha™ brand citrus and avocados exclusively
at the Anthony Marano Company. Packaged fresh daily.
Conventional and USDA certified organic citrus and
avocados are available in our exclusive Gotcha™ brand.
Packaging created for both vertical and horizontal shelving orientations.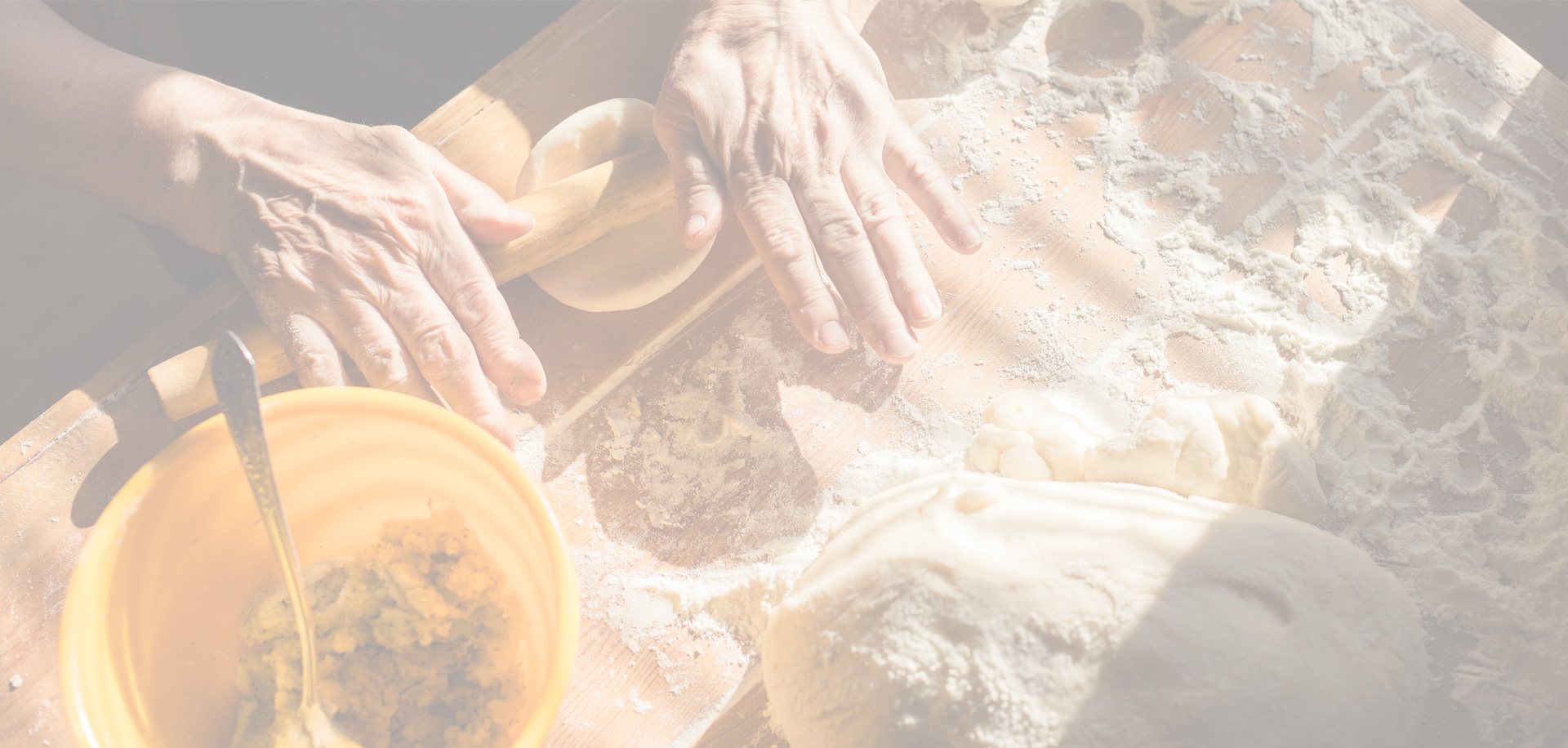 Cherry Clafouti
Ingredients:
An indulgent custard dish with brandy and sour cherries.

1 lb fresh sour cherries (sour cherries are most often used for cooking and baking while sweet cherries are used for snacking and candy making)
3/4 cup whole milk
3/4 cup heavy whipping cream
4 large eggs
½ cup all-purpose or gluten free flour
½ cup sugar
2 tbs brandy (optional)
½ tsp finely grated lemon zest
1 tsp vanilla extract
pinch of salt
powdered sugar for garnish
unsalted butter (for ramekins)
Instructions:
Preheat oven to 375 degrees.
Butter the inside of 6 – 1 cup ramekins (ceramic or silicone)
Mix cherries and brandy together in a bowl and gently place them inside the ramekins. Save a handful of cherries for garnish
In a small saucepan, combine milk and cream and bring to a light simmer over low to medium heat and set aside.
Combine eggs, flour, sugar, zest, vanilla and salt in a bowl and gradually whisk in hot milk and cream until custard is smooth.
Pour batter over cherries and gently shake or tap ramekins to make sure that the batter settles evenly.
Bake for 30 minutes or until top is golden brown.
Remove from oven and let cool 5-10 minutes.
Dust with powdered sugar, garnish with lemon zest and remaining cherries.
You may also like
Strawberry Soup with Ginger and Mint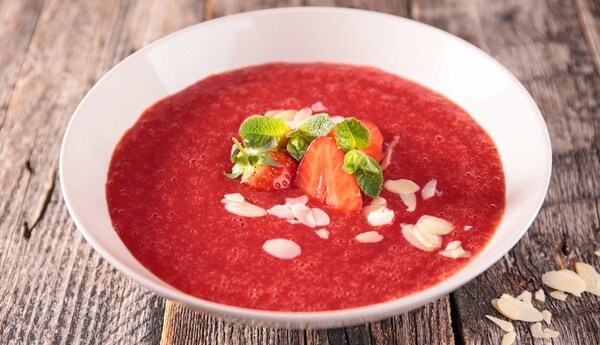 Blackberry Lime Scones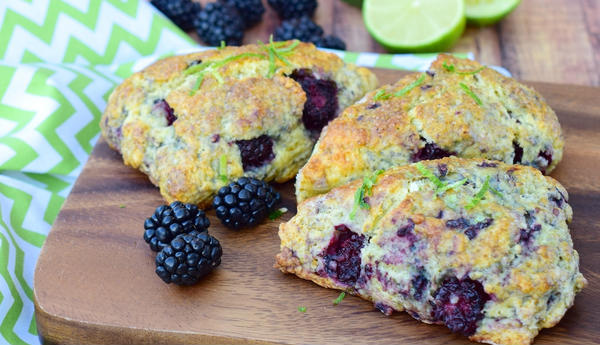 Strawberry Crepes with Greek Yogurt Creme