Blackened Organic Trumpet Royale Mushrooms
Ingredients:
Recipe courtesy of Mycopia Mushrooms. Contact our organics department to order Mycopia Mushrooms for your business.

1 lb Trumpet Royale mushrooms
3 tb unsalted butter, melted
1 tb blackening spice blend
Instructions:
Slice the mushroom stems into 1/2 inch wide scallop-like round discs. Place the mushrooms in a gallon Ziploc plastic bag and coat with melted butter. Liberally sprinkle mushrooms with seasoning until all pieces are evenly coated.
Heat a cast iron skillet or wok until it is smoking hot.
Arrange mushrooms in a single layer in the skillet, turning once so both sides are seared and golden brown. Keep heat on high throughout the cooking progress.
Serve immediately.
You may also like
Spinach and Artichoke Stuffed Mushroom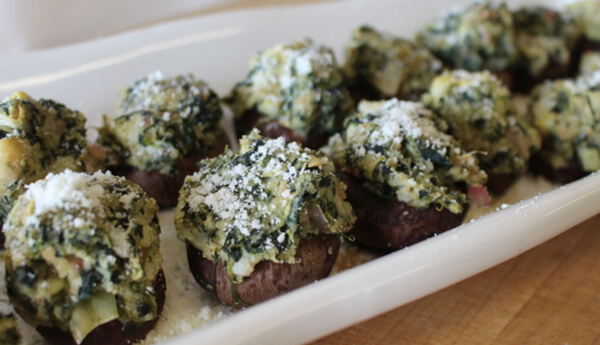 Pickled Organic Italian Mushrooms