Spinach and Artichoke Stuffed Mushroom
Ingredients:
2 packs of 8 oz Baby Bella Mushrooms
10 oz chopped spinach
8.5 oz of artichoke hearts (canned or fresh)
1 medium shallot
3/4 cup breadcrumbs
3 cloves of garlic, minced
2 lemons, juiced (about 4 tbs)
4 oz goat cheese, crumbled
1/3 cup grated Parmesan cheese
olive oil
salt and pepper to taste
Instructions:
Preheat oven to 325 degrees.
Warm 1 tsp of olive oil in skillet on medium high heat.
Add shallots and garlic to pan, cook until translucent. Remove from heat and let cool.
In a marge mixing bowl, add cooled shallots and garlic with all other ingredients (except mushrooms and cheese). Stir until well combined.
Clean mushrooms with a damp paper towel. Remove stems from mushrooms to creat room for stuffing.
Use a teaspoon to fill mushrooms with stuffing.
Placed stuffed mushrooms on a lined baking sheet.
Make for 15 minutes.
Remove from oven, place on a serving dish, sprinkle with Parmesan cheese and serve.
Recipe courtesy of To-Jo Mushrooms. Contact our Lettuce Department to order today!
You may also like
Mushroom Bruschetta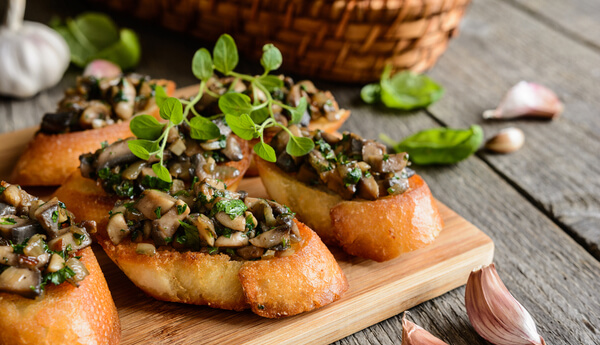 Sweet Potato Pancakes with Balsamic Maple Mushrooms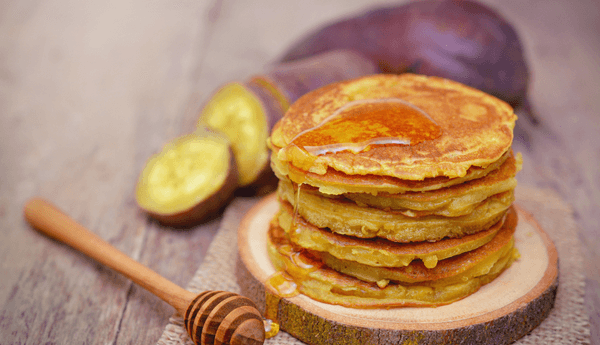 Mushroom and Asparagus Risotto