Butternut Squash Guacamole
Ingredients:
3 avocados
1 1/2 cups medium sized cubed butternut squash
1/3 cup cilantro, finely chopped
2 jalapenos, seeded, deveined and cut into very small dice
1 teaspoon smoked cumin
1/2 tbs lime juice
1-2 tbs roasted and salted pepitas
2 tbs avocado oil for roasting butternut squash
sea salt to taste
1 large bag of root vegetable chips
Instructions:
Heat a large ovenproof skillet to medium high heat.
Add 2 tbs avocado oil to pan.
Add butternut squash cubes and give them a nice sprinkle of salt.
Cook about 8 minutes, stirring frequently. Transfer pan to oven and bake for about 10 minutes until squash is just softened. Remove from heat and let cool.
Transfer squash to cool dish and place in refrigerator while working on guacamole.
Cut avocados around lengthwise.
Separate and remove pits, keeping one pit on reserve.
Holding avocado half in palm of your hand, score each half into cubes .
Use a large spoon to scoop each out onto a large plate.
Squeeze lime over avocados.
Add diced jalapeno, cumin and salt to taste .
Sprinkle with cilantro (save a little for garnish)
Add butternut squash from the fridge to the avocado mix (save a few of the more caramelized pieces for the top of the guacamole)
Combine avocado mixture by folding over lightly until everything is mixed well. Try to keep the shape of the squash and avocado.
Mash the mixture with the back of a fork or masher. It should be chunky but creamy as well.
Place guacamole into a serving dish and top with remaining squash cubes, cilantro and pepitas.
Recipe courtesy of Avocados from Mexico.
You may also like
Michigan Apple and Butternut Squash Soup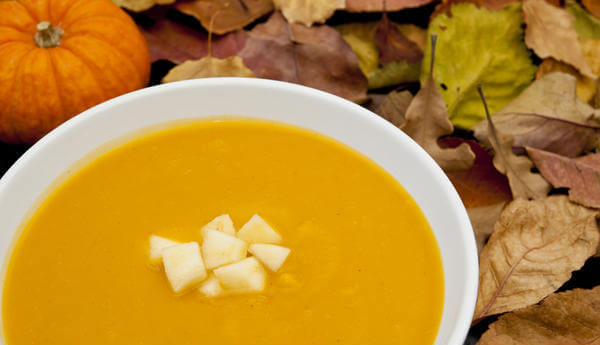 Guasacaca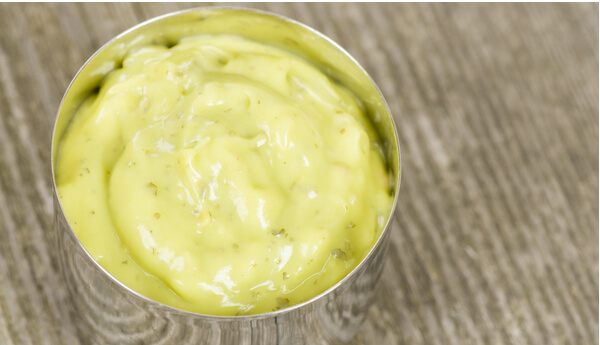 Gramma Jo's Guacamole