Chef Fred's Chilled Watermelon Gazpacho
Ingredients:
1 large seedless watermelon, cut and scooped
2 sweet onions, sliced
2 jalapenos, sliced and seeded
4 ancho chiles, toasted
½ to 1 cup fresh lime juice
½ cup honey
1 cup silver tequila
1 clove garlic, minced
Instructions:
Sauté onion, garlic, and jalapeno until translucent.
Add one ancho (seeds removed), ¼ of the lime juice, honey, and tequila.
Reduce slightly.
Let cool briefly, then puree (in a food processor) with watermelon.
Strain through a chinois or other fine sieve.
Add remaining ancho chilies to steep (wrap in cheese cloth preferably).
Let cool. Remove ancho and adjust seasoning with salt and remaining lime juice.
Serve chilled with diced melon and fresh chopped chilies.
You may also like
Chef Fred's Ham and Sweet Potato Hash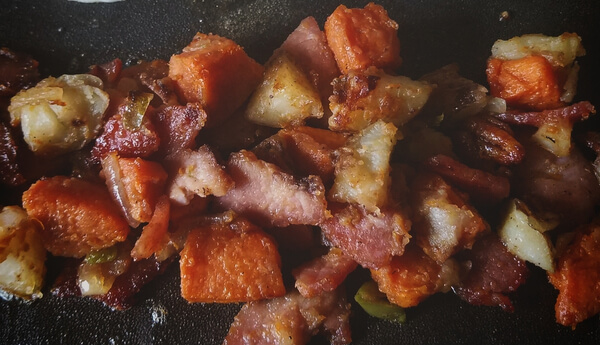 Strawberry Soup with Ginger and Mint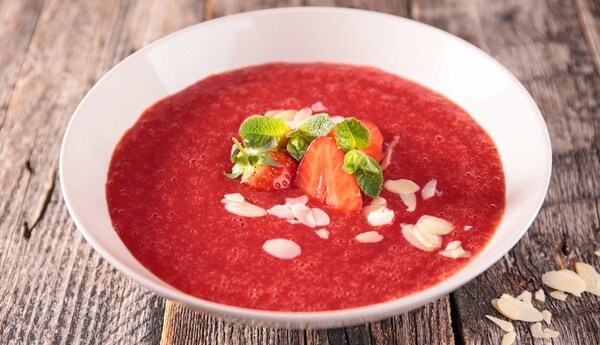 Avocado Soup