Creamy Cucumber Soup with Avocado
Ingredients:
Sure, come fall and winter we absolutely can't live without some chicken noodle soup or hearty chili or stew. But we don't need to go without just because the weather is heating up. Cold fruit soups and lighter dishes are refreshing and a great to make ahead for parties and entertaining.

1 tbs extra-virgin olive oil
2 cloves garlic, minced
1 small onion, diced
1 tbs lemon juice
4 cups peeled, seeded and thinly sliced cucumbers, divided
1 1/2 cups vegetable broth , or reduced-sodium chicken broth
1/2 tsp salt
1/4 tsp freshly ground pepper
pinch of cayenne pepper
1 avocado, diced
1/4 cup chopped fresh parsley, plus more for garnish
1/2 cup low-fat plain yogurt
Instructions:
Heat oil in a large saucepan over medium-high heat. Add garlic and onion; cook, stirring occasionally, until tender, 1 to 4 minutes.
Add lemon juice and cook for 1 minute. Add 3 3/4 cups cucumber slices, broth, salt, pepper and cayenne; bring to a simmer.
Reduce heat and cook at a gentle simmer until the cucumbers are soft, 6 to 8 minutes.
Transfer soup to a blender. Add avocado and parsley; blend on low speed until smooth.
Pour into a serving bowl and stir in yogurt. Chop remaining 1/4 cup cucumber slices. Serve warm or chilled.
Just before serving, garnish with chopped cucumber and more chopped parsley, if desired.
You may also like
Chef Fred's Chilled Watermelon Gazpacho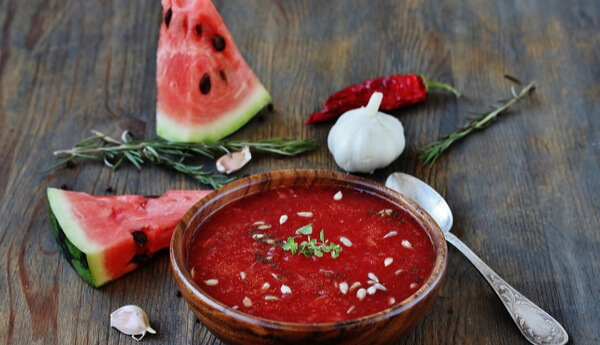 Corn Chowder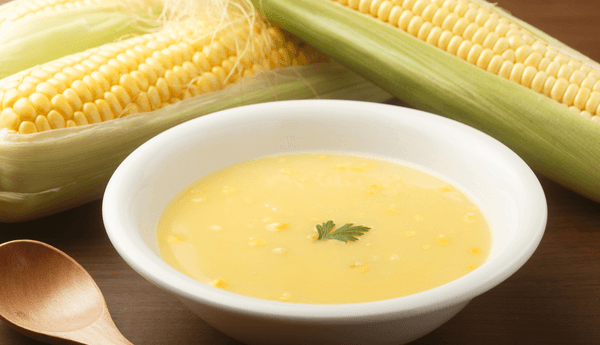 Avocado Soup