Flour-Less Avocado and Banana Pancakes
Ingredients:
1 medium ripe (or overripe) banana
1 medium ripe avocado
1 large egg, beaten
1/4 cup vanilla soy milk
1 tsp vanilla extract
1 cup fresh blueberries (optional)
4 tb gluten-free quick oats
Instructions:
Place banana, egg, oats, soy milk and vanilla extract and avocado into a blender and mix until smooth.
Heat a large non-stick skillet over-medium-low heat. Use non-stick cooking spray to coat the pan.
Pour 3 tb of batter into pan to make each pancake (small).
Cook 3-4 minutes per side, until browned on each side.
Serve with fresh blueberries.
Recipe courtesy of Avocados From Mexico.
You may also like
Irish Boxty (Potato Pancakes)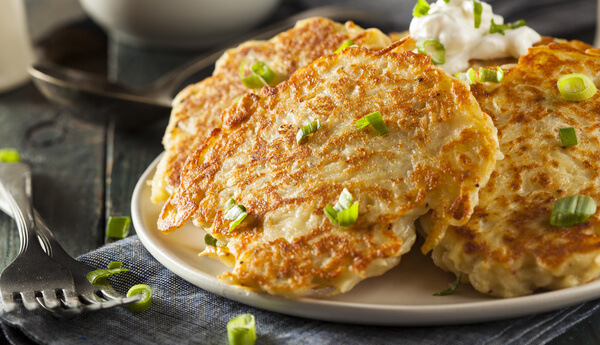 Sweet Potato Pancakes with Balsamic Maple Mushrooms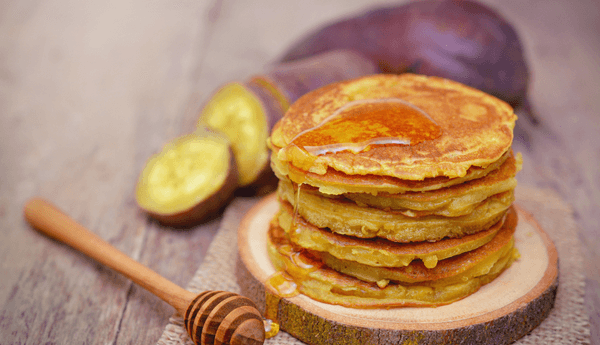 Avocado Banana Smoothie