Italian Salsa Verde
Ingredients:
Italians serve this classic sauce as a condiment for meat and fish any time of the year. A splash of 100% orange juice adds a refreshing flavor and additional nutrients.

½ cup flat-leaf parsley leaves, lightly packed
2 tbs fresh spearmint, chopped
2 tbs capers, rinsed and chopped
1 tsp garlic, finely chopped
½ tsp dried oregano
¼ cup fresh squeezed orange juice
1 tbs fresh squeezed lemon juice
2-3 tbs extra virgin olive oil
2 anchovy filets, finely chopped, optional
Instructions:
Finely chop the parsley by hand (there should be 1/4 cup chopped) and place it in a small mixing bowl. Add the mint, capers, garlic, and oregano.
The sauce can be made up to this point and refrigerated, covered, for 8 hours. Just before serving, mix in the orange and lemon juices, then stir in the olive oil. Mix in the anchovies, if using.
Content courtesy of FruitsAndVeggiesMoreMatters.org.
You may also like
Apple Salsa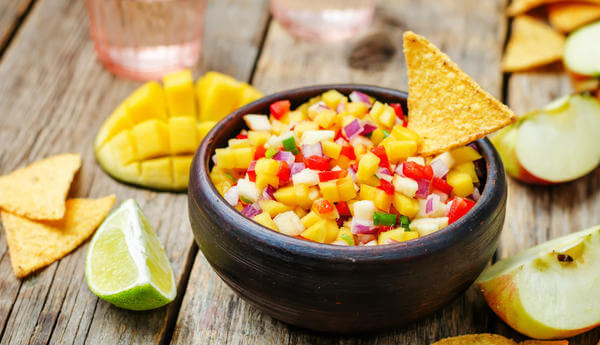 Gramma Jo's Fresh Tomato Salsa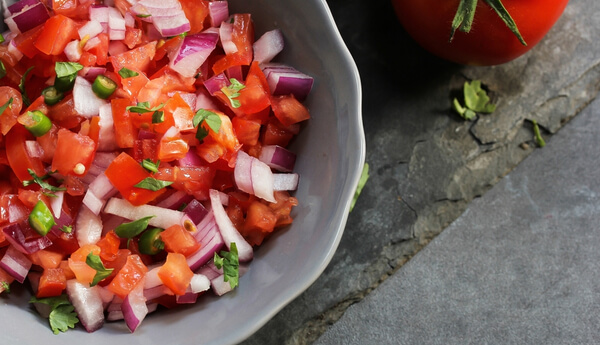 Pomegranate Guacamole