Quick and Easy Mashed Potatoes
Ingredients:
2 pounds red or yellow potatoes, cut into 1-inch chunks
¾ cup hot milk
2 tbs butter
½ tsp salt
¼ tsp black pepper
Optional add-ins:
½ cup grated cheddar cheese
2 tbs freshly chopped dill
Instructions:
Place potatoes in a large pot and add enough water to cover the potatoes. Cook 10-15 minutes or until very tender. Drain potatoes.
Add hot milk, butter, salt and pepper and mash. Beat with a wooden spoon until potatoes become smooth and creamy.
Stir in any optional add-ins if desired. Enjoy!
Recipe courtesy of our valued partners at Kroekers.
You may also like
Irish Boxty (Potato Pancakes)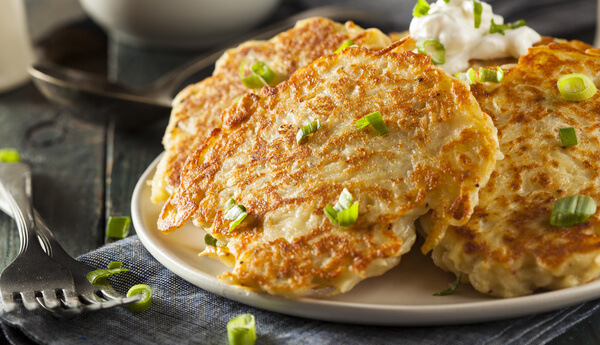 Chef Fred's Ham and Sweet Potato Hash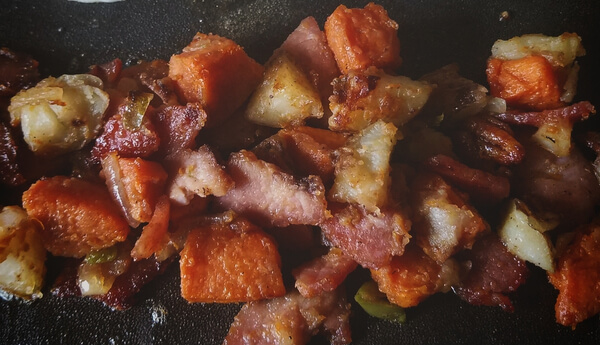 Warm Potato Salad