Warm Potato Salad
Ingredients:
3 pounds red or yellow potatoes
1 – 12oz jar pickles
1 1/2 cups crispy fried onions
3 oz vegetable oil
Pepper
Fresh Herbs
Instructions:
Boil potatoes for about 20 minutes or until tender. Drain and let cool.
Peel and slice potatoes into small chunks.
In a bowl, cut pickles into small slices and mix together with potatoes. Add 1 cup of the crispy fried onions and mix.
Drain the juice of the pickles into a small sauce pan, add oil and bring to a boil. Add pepper and herbs.
Pour dressing over the salad and mix. Garnish with the remaining fried onions and serve.
Recipe courtesy of our valued partners at Kroekers.
You may also like
Irish Boxty (Potato Pancakes)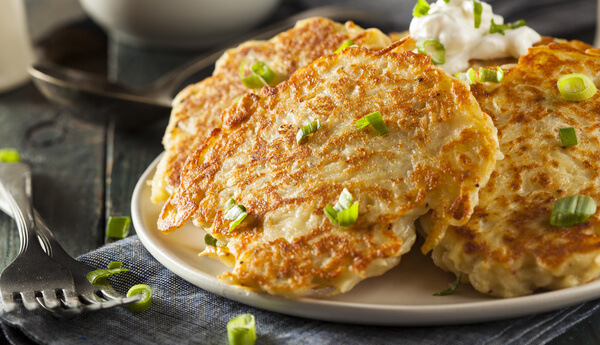 Simple Oven Roasted Potatoes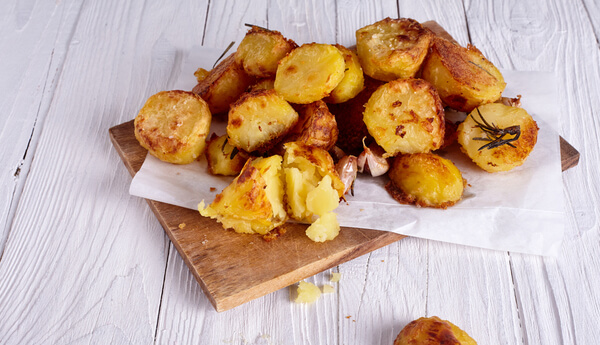 Chef Fred's Ham and Sweet Potato Hash