Simple Oven Roasted Potatoes
Ingredients:
4 medium sized yellow or red potatoes
1 tbs olive oil
1 1/2 tsp sea salt
Instructions:
Preheat oven to 425F.
Cut each potato into 1-inch cubes.
Place in a large bowl and toss with oil and salt.
Spread potatoes on foil or a lined baking sheet.
Recipe courtesy of our valued partners at Kroekers.
You may also like
Sweet Potato and Pepper Hash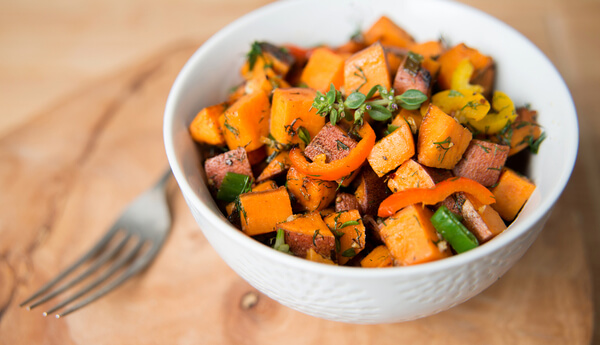 Chef Fred's Ham and Sweet Potato Hash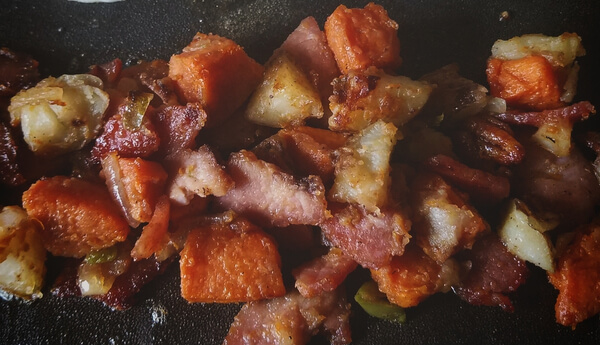 Mashed Purple Potatoes