Mashed Purple Potatoes
Ingredients:
This "go to" mashed potato recipe can work for almost any kind of potato. For this gorgeous purple side dish, look for buttery purple fingerlings. For the sweet tooth, try Stokes Purple Sweet Potatoes or Oriental Purple Yams.

1 lb purple potatoes
1/2 cup half and half
2 tbp butter
salt and pepper to taste (for savory mash)
brown sugar or try maple syrup (for sweet mash)
Instructions:
Fingerling potatoes are quite bumpy and can hold on to dirt, make sure you thoroughly wash them.
Place potatoes in boiling water and cook until tender, leave skins on. Depending on the size of the potato, this can take between 10 and 20 minutes.
These mashed potatoes can be made with or without the potato skins. We like to keep them on for added color and because the skins are where all the vitamins are! Once the potatoes are cooked, run under cold water to remove any left over dirt and dice into smaller pieces. Tip - If you don't want to keep the skins, they are much easier to remove after cooking.
Put potatoes back into the pot and use a potato masher to break them down.
On low heat, add milk, butter and either salt and pepper or brown sugar and combine. (If you like very, very smooth potatoes use a hand held beater to blend ingredients).
You may also like
Cheesy Fried Mashed Potato Croquettes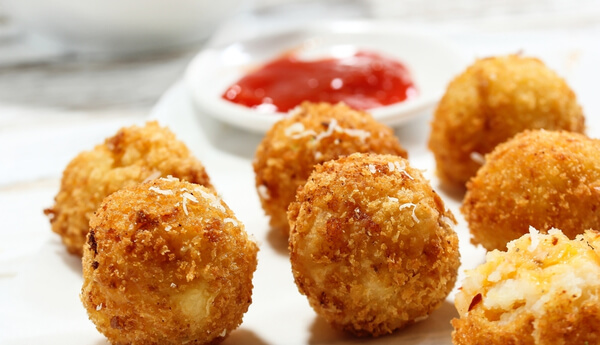 Quick and Easy Mashed Potatoes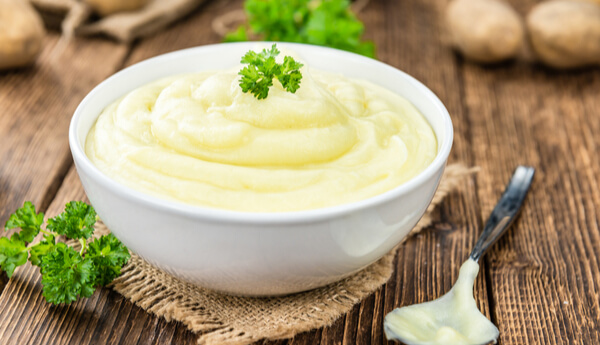 Sweet Potato Pancakes with Balsamic Maple Mushrooms