Cheesy Fried Mashed Potato Croquettes
Ingredients:
For the best mashed potato recipe, take a look at our "Mashed Purple Potatoes Recipe". When making these mashed potato croquettes prepare the mashed potatoes without skins. Idaho or buttery yellow potatoes work the best for this recipe. We like to serve these with homemade marinara for dipping!

4 cups mashed potatoes
2 eggs
1/2 cup freshly shredded Mozzarella cheese
1/2 cup freshly shredded Parmesan cheese
1/4 cup milk
Panko bread crumbs
Canola or vegetable oil for frying
Instructions:
Mix potatoes, cheeses and one egg together in a bowl, set in refrigerator for 20-30 minutes to set and chill.
In one shallow dish mix one egg and milk, pour Panko bread crumbs into another.
Remove potato and cheese mixture from refrigerator and gently roll into 1 1/2 inch balls.
Dredge balls into milk/egg mixture and immediately roll in Panko to thoroughly coat.
Chill breaded balls for 10-15 minutes.
Deep fry in 350 degree canola or vegetable oil for 2-3 minutes each or until golden brown.
Serve warm with marinara.
You may also like
Sweet Potato and Pepper Hash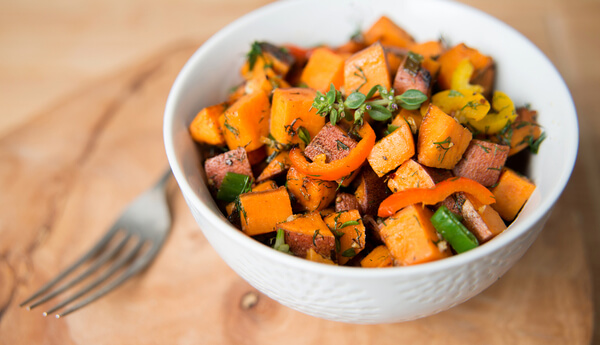 Chef Fred's Ham and Sweet Potato Hash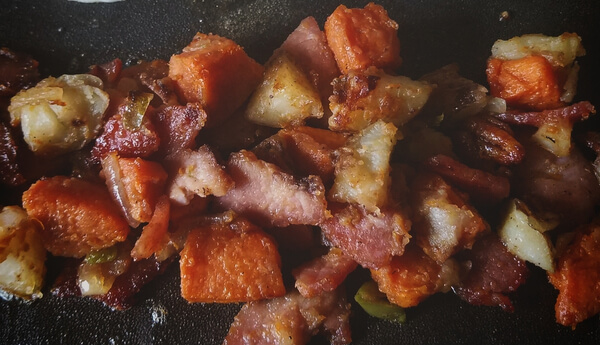 Quick and Easy Mashed Potatoes