Apple Crisp
Ingredients:
This desert just screams for ice cream! Use any combination of firm, crisp apples like Granny Smith, Gala, Fuji, Honeycrisp or Pink Lady.


1 1/2 cup old fashioned oats
1/2 cup + 1 tbs all-purpose flour
1/2 cup brown sugar
1/2 tsp salt
8 tbs cubed, cold, unsalted butter
3 lbs crisp, firm baking apples (see suggestions) cubed
1 tbs lemon juice
1 tsp ground cinnamon
2 tbs sugar
Instructions:
Preheat oven to 350 degrees.
Combine old-fashioned oats, 1/2 cup flour, brown sugar and salt in a large bowl.
Add butter and use fingers to mix into oats.
Place oat mixture in the refrigerator while preparing apples.
Combine apples, lemon juice, cinnamon, sugar and 1 tbs flour.
Place apple mixture in a buttered, cast-iron pan or casserole dish.
Top with oats.
Bake until top is golden brown and apples are tender and bubbling.
Allow to cool for at least 20 minutes before serving.
Serve with vanilla ice cream and caramel sauce!
You may also like
Dragonfruit Smoothie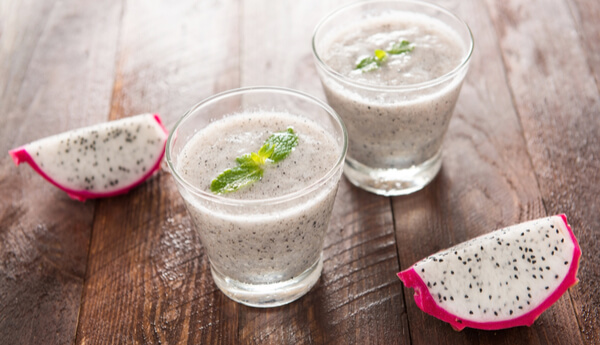 Fruit Skewers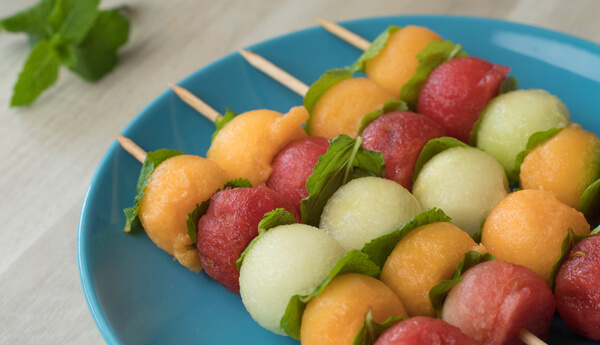 Blueberry Lemon Fruit Leather