Apple Noodle Kugel
Ingredients:
1 bag of extra wide egg noodles
1 stick of butter
15 ounce container of ricotta cheese
16 ounce container of sour cream
½ cup cinnamon apple sauce
4 large eggs
¾ cup white sugar
½ cup of brown sugar
1 tbs cinnamon
1 tbs honey
1 tsp vanilla extract
2 tbs maple syrup
1/4 tsp nutmeg
2 medium Michigan Northern Spy, Cortland, or Honeycrisp, peeled, cored and diced
1½ cups crushed Frosted Flakes, mixed with ¼ teaspoon cinnamon and 2 tablespoons melted butter
Blueberries or other berry for garnish
Instructions:
Preheat the oven to 350 degrees.
In a large pot, bring 8 cups of water to boil with 1 teaspoon salt. Add dry egg noodles and boil for 7 minutes.
Drain and return the noodles back to the pot. Add butter and stir until melted. Leave in the pot while the rest of the ingredients are prepared.
In a food processor, add ricotta, sour cream, apple sauce, sugar, eggs, vanilla, maple syrup, cinnamon, nutmeg, and honey. Pulse until mixed and smooth.
Pour the mixture over the noodles and stir until the noodles are well coated. Add the apples and mix well.
Pour into a greased 13 x 9 baking dish and top with the Frosted Flakes mixture.
Bake for 1 hour. (If the cereal starts to burn, cover with foil for the remainder of the cooking time.)
Remove from oven and let cool for 5 – 10 minutes before cutting, garnish with fresh berries.


Recipe courtesy of the Michigan Apple Council.
You may also like
Tropical Navel Orange and Pineapple Breakfast Smoothie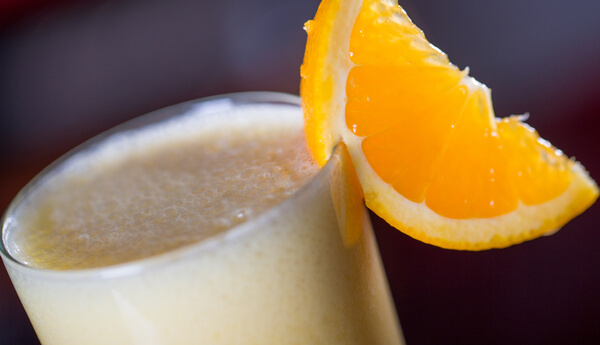 Caramel Apple Pecan Cheesecake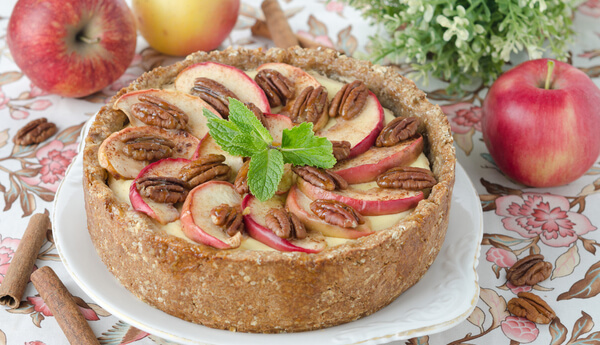 Maple Ginger Sweet Potatoes with Apples