Avocado and Spinach Ice Cream
Ingredients:
Full of green goodness, this healthy ice cream is perfect for breakfast or dessert! The turmeric is not only amazingly good for you, but it also helps bring out the bright green color in this treat. It's weird, yes. But really good!


1 cup spinach, washed thoroughly
1 large avocado
2 large bananas
1/2 cup heavy whipping cream
1 tsp fresh lemon juice
1/2 tsp chopped fresh turmeric
1/2 tsp chopped fresh ginger
1/4 tsp cinnamon
dash of finely ground black pepper
Instructions:
Chop bananas and avocados into chunks and freeze.
Remove veins and finely chop spinach.
Add lemon juice to spinach and microwave for 2-3 minutes until cooked and steaming. Let cool.
In a food processor, add spinach, avocado, banana, turmeric, ginger and heavy whipping cream and pulse to break down. Add cinnamon and pepper and increase speed gradually until mixture is creamy.
Freeze for 1-2 hours and serve.
You may also like
Avocado Margarita
Chocolate Avocado Protein Smoothie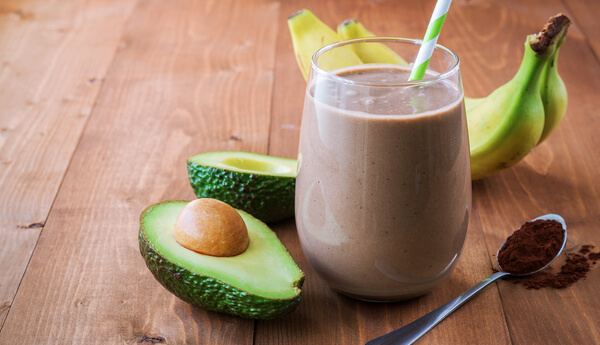 Fried Avocado with Chipotle Yogurt