Fried Avocado with Chipotle Yogurt
Ingredients:
2 eggs beaten
1/4 cup of cornstarch
1 tsp salt
1/2 tsp black pepper
1/2 cup bread crumbs
2 hass avocados, cut in half, peeled, and sliced in 3 each half.
1 cup canola or peanut oil
For the chipotle mayonnaise
3 tbs yogurt
1 tbs of juice from the chipotle peppers
1 minced chipotle chile
1 tsp lemon juice
salt to taste
Instructions:
In a skillet heat the oil over medium heat.
Cut each half of the avocados into 3 vertical slices. Sprinkle with flour or cornstarch; immediately pass the avocados slices in the egg mixture, sprinkle salt and pepper on the avocado and then dip each slice with the bread crumbs.
Dip each slice of avocado in the hot oil until they are golden on both sides, take them out of the oil and drain the excess oil.
Mix all the ingredients for the yogurt chipotle and serve in a small bowl.
Recipe courtesy of Avocados from Mexico.
You may also like
Fried Okra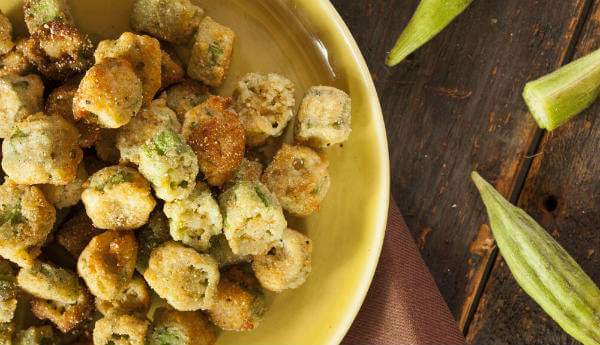 Fried Eggplant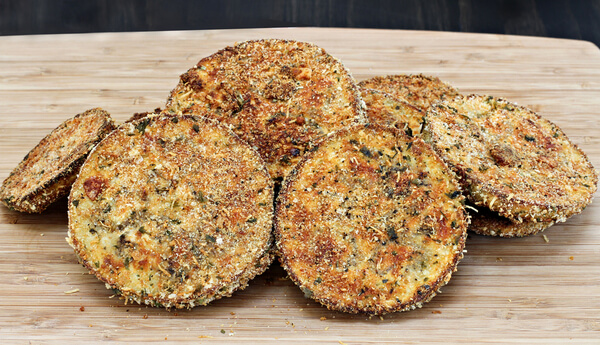 Fried Green Tomatoes