Fried Eggplant
Ingredients:
You may choose to salt or not salt this eggplant dish before it is made. By salting eggplant before it is cooked, water is removed from the fruit and the dish will be a bit less mushy and more firm.

1 Italian eggplant
1 egg
1 cup milk
1 ½ cups Italian breadcrumbs
½ cup flour
½ cup Parmesan cheese
½ cup dried parsley
1 tbs garlic powder
1/2 cup sea salt (for salting eggplant)
Salt and pepper to taste
2 cups canola oil
Instructions:
Preparation
Slice eggplant medium thin, leave skins on.
Sprinkle generously with salt and place in a strainer.
Place pie weights on top of eggplant and let drain for 15-20 minutes.Thoroughly rinse salt off eggplant and set aside.
Eggplant
Combine egg and milk in a shallow dish, set aside.
Combine breadcrumbs, parsley, garlic powder, parmesean and flour in another shallow dish, set aside.
Dredge eggplant in egg mixture and then in breadcrumb mixture.
Let breaded eggplant settle for 5 minutes before frying.
Heat oil in a large skillet (or deep fryer).Cook eggplant for 2 minutes on each side, or until browned.
Season with salt and pepper and serve.
You may also like
Grilled Eggplant and Greens with Turmeric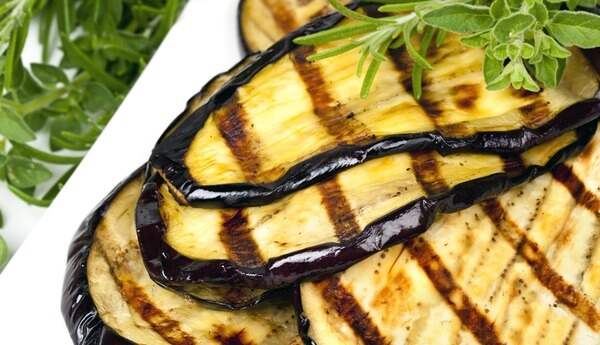 Butternut Squash Guacamole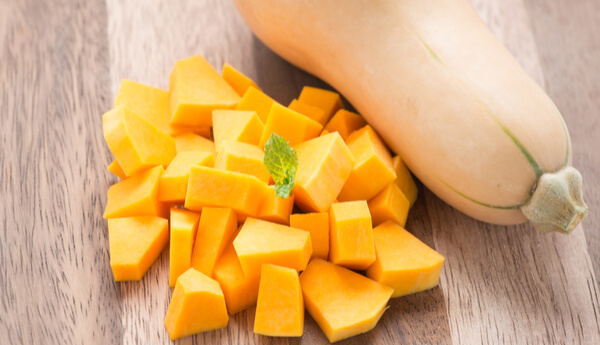 Michigan Apple and Butternut Squash Soup