Fried Okra
Ingredients:
This dish is a healthy, Southern classic. High in fiber, vitamins and minerals, low in calories and zero saturated fats and cholesterol, Okra is thought to protect against liver and kidney disease and diabetes.

1 lb okra
2 eggs
1 ½ cup corn meal
½ tsp sea salt, plus more to taste
¼ tsp black pepper
¼ tsp cayenne
Frying oil (Canola or Vegetable is recommended)
Instructions:
Trim the stem ends off the okra pods. If you prefer, okra can be cut into bit size slices.
In a large bowl, beat eggs and water together.
In a second bowl, combine corn meal, salt, pepper and cayenne.
Heat oil in a heavy pot to 350 to 375 degrees.
Dip okra in egg mixture, let excess drip off then dip in cornmeal to coat.
Fry okra in batches, they shouldn't touch when in the oil, until the coating turns brown and crispy.
Serve hot and sprinkle with extra salt and cayenne if desired.
You may also like
Spicy Okra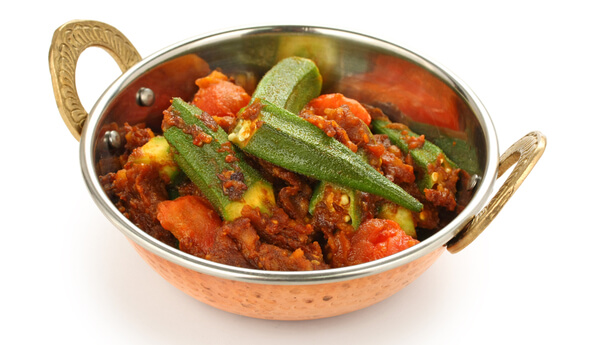 Okra and Greens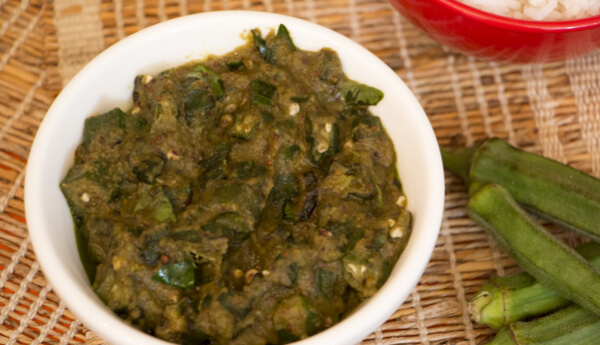 Spinach and Artichoke Stuffed Mushroom