Okra and Greens
Ingredients:
1 small onion, finely chopped
2 tbs olive oil
1 lb collard greens, chopped
16 medium okra, sliced
4 chili peppers, finely chopped and crushed
1 lemon
1/4 cup water
Instructions:
In a large saucepan, saute onions in oil until golden brown.
Add remaining ingredients except lemon. Simmer over low heat, covered, until greens are tender.
Squeeze lemon over top of greens and okra mixture just before serving.
Recipe courtesy of FruitsAndVeggiesMoreMatters.org.
You may also like
Fried Okra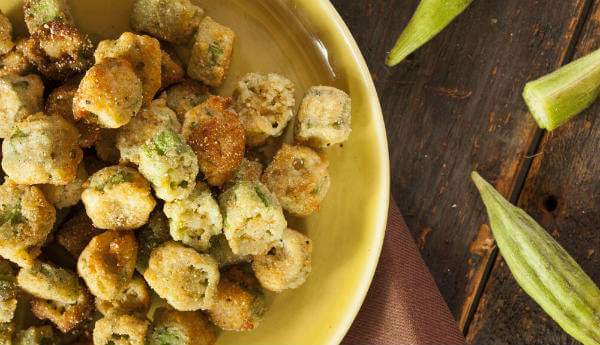 Spicy Okra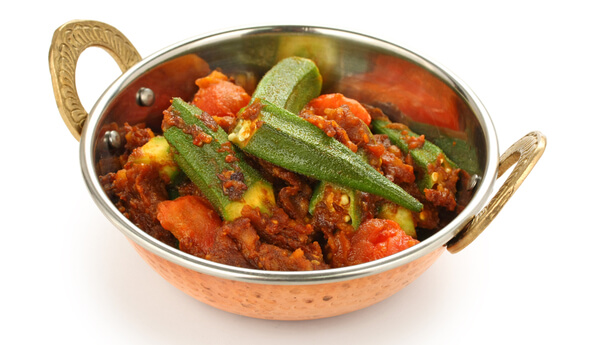 Fried Green Tomatoes