Braised Watermelon Radishes
Ingredients:
Give this recipe a try and change the way you think about radishes.

Because of its striking fuchsia colored inside and white and pale green outside, this heirloom radish is most commonly used raw, sliced thin as a garnish in salads, sushi and sandwiches. Mildly flavored, it is used in seafood dishes to add sweetness and remove "fishiness". The greens can also be used in soups, stews and stir-frys.

8oz Watermelon Radishes
2 tbs unsalted butter
1 tbs honey
water
salt and black pepper to taste
coarse sea salt for garnish
Instructions:
Quarter radishes and add to a pot with just enough water to cover.
Add butter, honey, salt and black pepper.
Bring to an immediate boil and reduce to a simmer.
Cook until the radishes are tender and the water has reduced to a syrupy glaze, about 20-30 minutes.
Garnish with sea salt and serve.
You may also like
Roasted Beet, Watermelon and Medjool Date Salad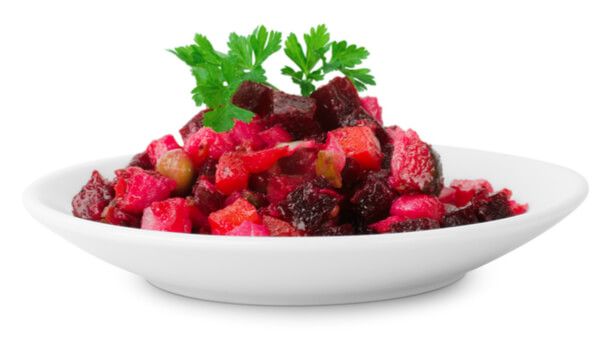 Beet Hummus