Dragonfruit Popscicles
Ingredients:
Also known as Pitaya, this fruit can help strengthen the immune system, bones and teeth, lower blood sugar, heal bruises and wounds faster, prevent respiratory problems and increase libido. It contains lycopene, which helps protect against cancer and heart disease.

1 dragon fruit
1 cup pineapple
½ cup mango, chopped
½ cup watermelon, chopped
¼ cup honey
6 oz almond milk
Instructions:
Slice dragon fruit in half and scoop out insides.
These popsicles can be made two ways!
1 - Blend almond milk, banana and honey in a blender. Chop remaining fruit and mix. Pour into Popsicle molds, freeze and eat!
2 - Blend all ingredients together in a blender. Pour into Popsicle molds, freeze and eat
You may also like
Dragonfruit Salad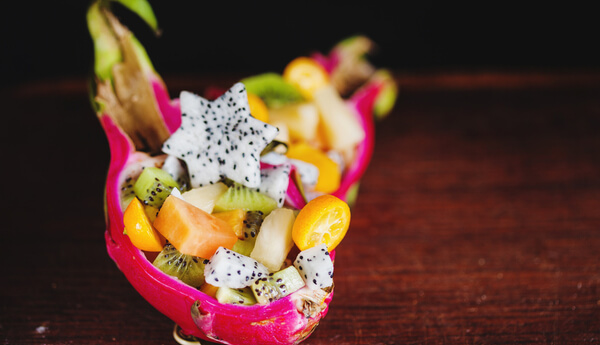 Dragonfruit Smoothie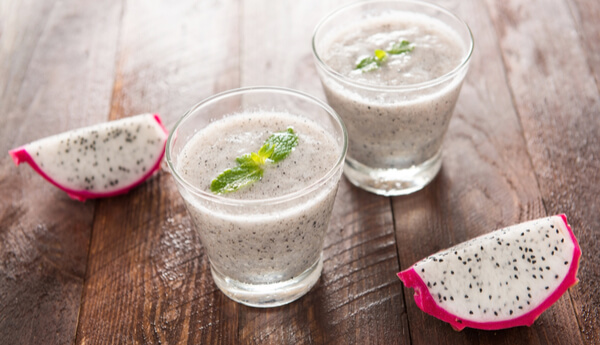 Peach Popsicles