"Easy as Pie" Peach Pie
Ingredients:
5-8 yellow peaches, peel and slice
1 package frozen pie crust
1 egg, whisked (optional)
2/3 cup brown sugar
1/3 cup flour
2 tbs salted butter
2 or 3 pinches cinnamon
Instructions:
Pre-heat oven to 375 degrees.
Thaw pie crust according to pie crust instructions.
Place sliced peaches into large bowl, add in brown sugar, flour, and cinnamon.
Stir until peach slices are coated.
Fill bottom pie crust with coated peaches.
Cut butter into 4-6 slices, place on top of coated peaches.
Place upper pie crust on top according to package instructions.
Brush upper pie crust with a small amount of the whisked egg (optional).
Bake pie at 375 degrees for 1 hour.
Recipe courtesy of Mountain View Fruit Sales.
You may also like
Peach Sangria
Thai Grilled Peaches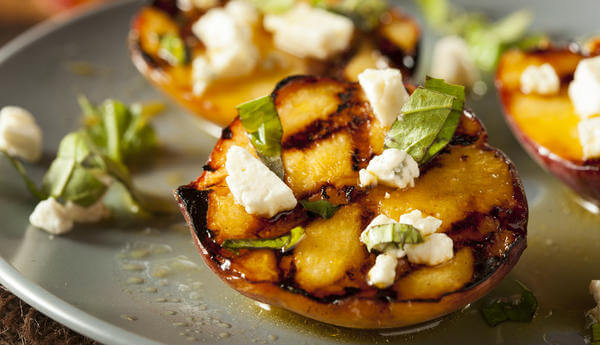 Yellow Peach Bellini