Thai Grilled Peaches
Ingredients:
4 fresh ripe, medium peaches
1 tbs dry Thai spice mixture OR 1 tsp mixture of red chili flakes, dry leaf thyme, garlic powder, lemon pepper, and ground coriander
non-stick spray
1 oz. crumbled Chevre goat cheese or Feta
16 whole wheat crackers
fresh herb sprigs for garnish
Instructions:
Peel peaches, cut in half and remove pits.
Dust well with spice mixture. Cover and hold for 30 minutes.
Before cooking, spray peaches lightly with non-stick spray.
Grill or broil until lightly browned on each side, turning often. Cook only until slightly softened. Remove and cool briefly.
Cut peaches into large wedges and place on a bed of lettuce.
Sprinkle with crumbled cheese and serve with whole wheat crackers.
Content courtesy of FruitsAndVeggiesMoreMatters.org.
You may also like
Poached Pears with Vanilla and Anise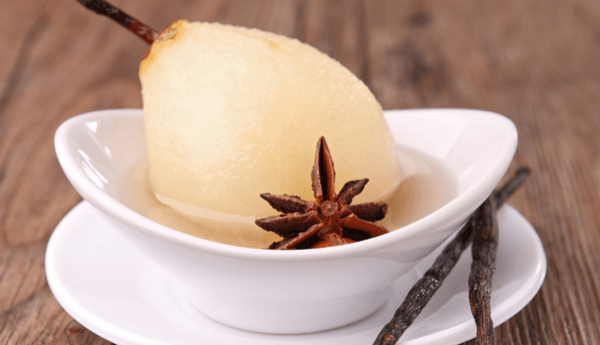 "Easy as Pie" Peach Pie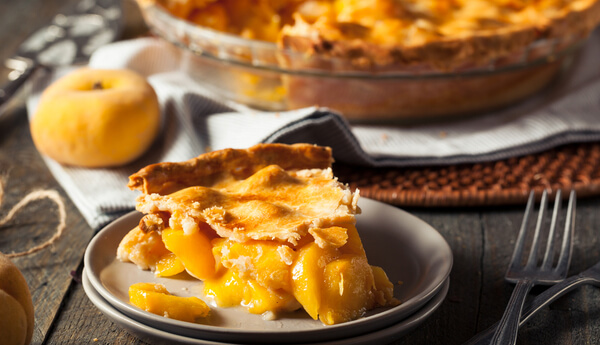 Gluten-Free Vegan Peach-Walnut Muffins