Fiesta Salad
Ingredients:
2 hearts of romaine, or one bunch of arugula, chopped
1 avocado, peeled and chopped
¼ red onion, thinly sliced
10 grape tomatoes, halved
2 cups cooked chicken, cubed (optional)
or, see our Jackfruit Carnitas recipe, prepare Jackfruit, shred, and use in place of chicken
1/2 cup tortilla strips (optional)
1/3 cup, fresh cilantro, chopped
Dressing
Ranch style dressing
2 tablespoon hot pepper sauce
1 teaspoon ground cayenne pepper
1 teaspoon chili powder
Whisk ingredients together and refrigerate for 1 hour.
Instructions:
In a large bowl, add in the romaine tomatoes, onion, chicken and cilantro: mix thoroughly.

Add in avocado and dressing; toss gently and sprinkle with tortilla chips. Serves 6.
You may also like
Tomato, Avocado and Mozzarella Salad with Cilantro Vinaigrette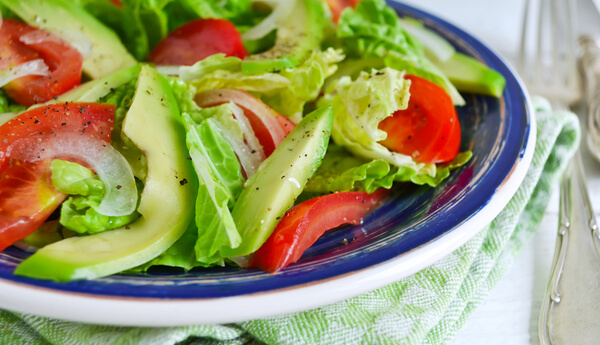 Cabbage, Tomato and Cucumber Salad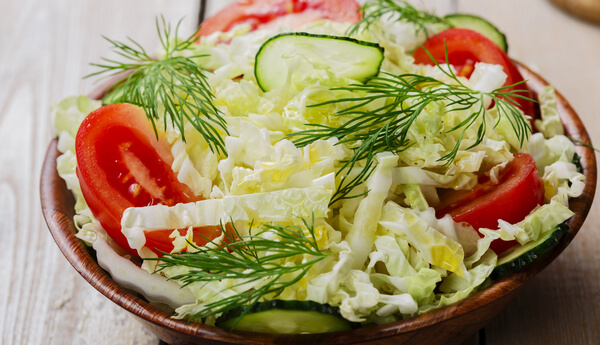 Broccoli Summer Salad