Nopal Salad
Ingredients:
Nopales are the leaves from the plant known as the Prickly Pear cactus, they are a common ingredient in numerous Mexican cuisine dishes.

6 Nopales
1 1/2 cup chopped tomato
2 Serrano peppers, finely chopped
1/2 cup of chopped onion
1/2 cup fresh cilantro chopped
1 teaspoon Mexican oregano

Dressing:
1/3 Olive oil
2 Tbsp. Lemon juice
Salt and pepper to taste
Optional Ingredients:
1 avocado
1/2 cup crumble fresh cheese
Corn tortillas or tostadas to serve.
Instructions:
Preparing Nopales
Cut the cactus paddles in small strips.
Bring 4 quarts of water to a boil.
Add 1/2 tsp. of salt to the water. (Adding onion and garlic to boiling water is optional).
Add Nopales to boiling water and boil for 15-18 minutes.
Once cooked, rinse Nopales and drain or pat dry with paper towels.
Prepare Nopales as indicated and let cool.
Mix all ingredients and serve!
You may also like
Vegetable Quesadillas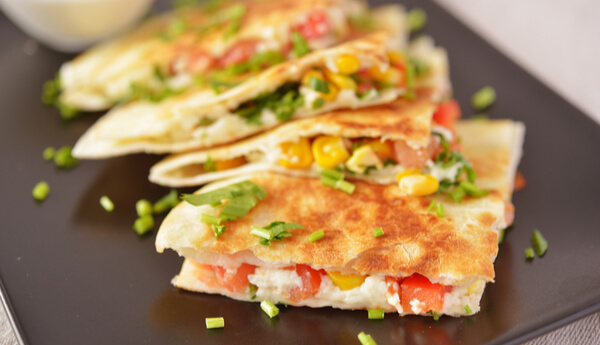 Jackfruit Carnitas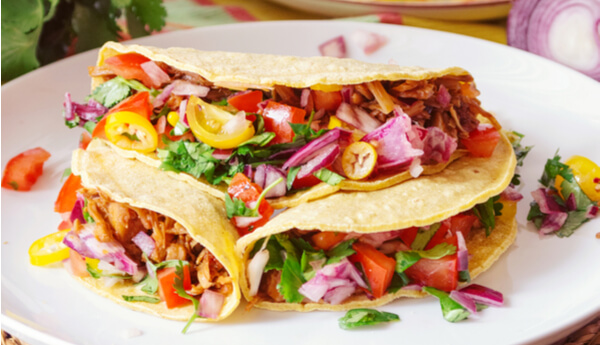 Taco Salad