Taco Salad
Ingredients:
6-8 cups lettuce
1 avocado, peeled and chopped
1 cup, ground turkey cooked
½ cup shredded Monterey jack cheese
½ cup shredded cheddar cheese
½ cup black / pinto beans, cooked
1 tomato, chopped
1 cup fritos
Dressing
Ranch style dressing
2 tablespoon hot pepper sauce
1 teaspoon ground cayenne pepper
1 teaspoon chili powder
Whisk ingredients together and refrigerate for 1 hour
Instructions:
In a large bowl, toss in lettuce, tomato, cheese and beans: mix thoroughly.
Add in avocado and dressing; toss gently and sprinkle with fritos chips.

Serves 6.
You may also like
Classic Waldorf Salad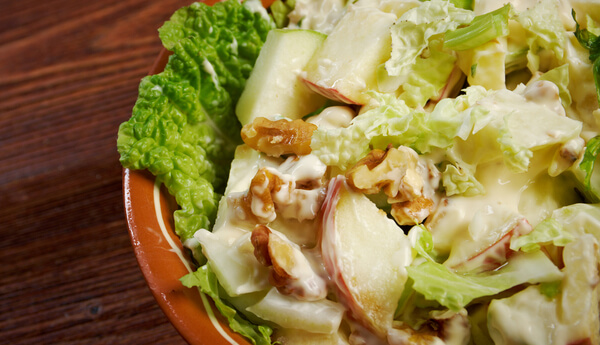 Cabbage, Tomato and Cucumber Salad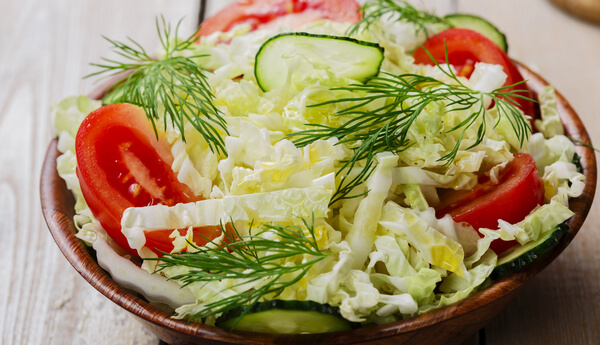 Fiesta Salad