Rhubarb Crisp
Ingredients:
1 pound rhubarb (chopped into 1 inch pieces)
2 sweet red apples (such as Rome or Gala, peeled, cored and sliced)
1/2 cup orange juice
1 tsp ground cinnamon
3 tbs pure cane sugar
1 cup plain bread crumbs
2 tbs brown sugar
1 tbs olive oil
Instructions:
Preheat broiler.
In a large saucepan, combine rhubarb, apples, orange juice, cinnamon and cane sugar.
Cover and cook over MEDIUM heat for 5 to 10 minutes, or until the rhubarb is just tender.
Taste the mixture and add more sugar if desired.
Meanwhile, in a medium bowl, combine bread crumbs, olive oil and brown sugar.
Mix well to combine.
Spread mixture on a foil-lined baking sheet and broil until lightly toasted, about 3 minutes.
Spoon half of the bread crumb mixture into the bottom of a shallow serving dish.
Cover with the warm fruit mixture and top with remaining crumb mixture.
Serve warm.
Recipe provided by FruitsAndVeggiesMoreMatters.org.
You may also like
Apple Crisp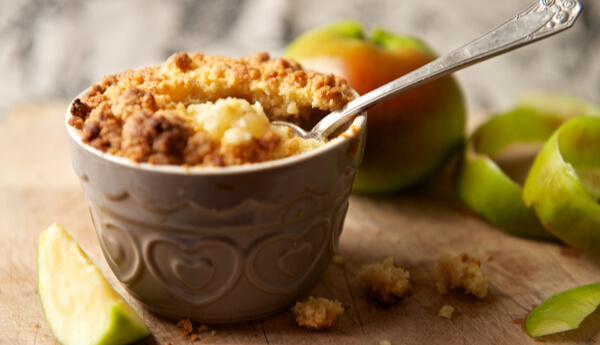 Caramel Apple Pizza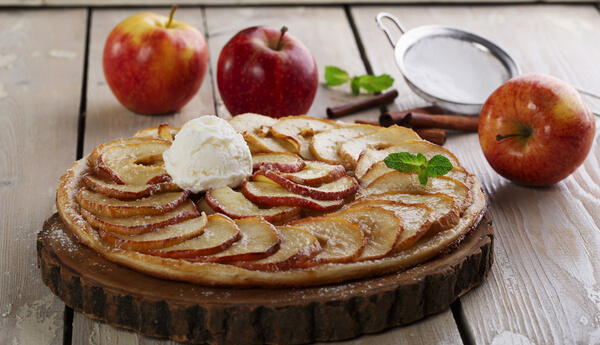 Orange Cinnamon Apple Sauce