Caramel Apple Pizza
Ingredients:
1 package (8 ounce) cream cheese, softened
1/3 and 1/4 cup Marzetti's caramel apple dip
1 Boboli Italian pizza crust (14 oz.)
2 large Michigan apples*, cored, thinly sliced
2 tbs sugar
1/4 tsp ground cinnamon
1/3 cup coarsely chopped salted cashews
Instructions:
Combine cream cheese and 1/3 cup caramel apple dip until well blended. Place bread shell on baking sheet. Spread mixture evenly to within 1-inch of edge of shell.
Toss apples with sugar and cinnamon until evenly coated. Arrange slices spoke fashion over cream cheese mixture. Sprinkle with nuts. Drizzle remaining 1/4 cup caramel apple dip over apples and nuts.
Bake in preheated 350°F oven for 18 to 20 minutes or until apples are tender. Serve warm.
* Suggested Michigan Apple varieties to use: Ida Red, Rome, Empire, Gala, Jonagold, Jonathan, McIntosh.


Recipe courtesy of the Michigan Apple Council.
You may also like
Apple Noodle Kugel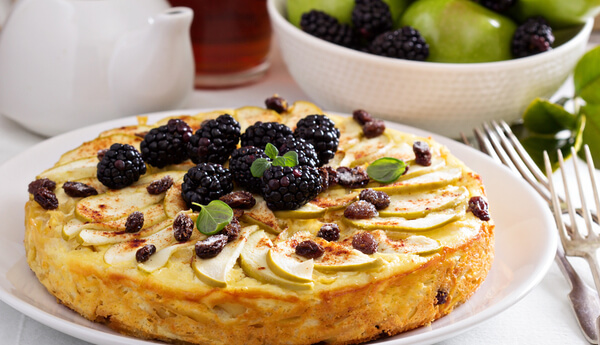 Apple Crisp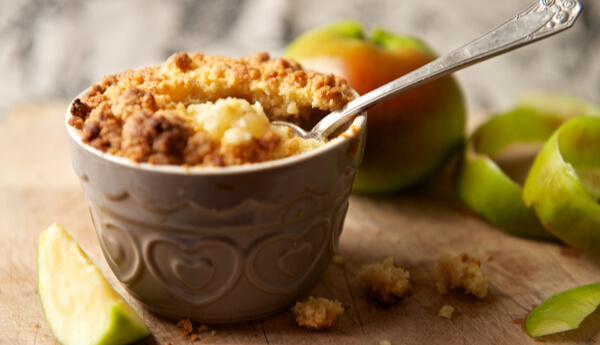 Mixed Fruit Dessert Pizza