Mixed Fruit Dessert Pizza
Ingredients:
1 (10") flour tortilla or pita bread
1/2 tsp butter, softened
3 tsp sugar, divided
1/8 tsp ground cinnamon
1 tbs honey
1/2 cup whipped cream cheese
1/2 cup fresh berries (blueberries, blackberries, sliced strawberries, raspberries or any combination)
1/2 cup mixed fruit (grape halves, melon slices, apple slices, guava, dragonfruit, etc.)
Instructions:
Preheat oven to 400ºF.
Place tortilla on an ungreased baking sheet; spread with butter.
In a cup, combine 1 tsp of the sugar and the cinnamon; sprinkle evenly over the tortilla.
Bake tortilla until edges just begin to brown, 3 to 4 minutes; remove to a serving plate.
In a small bowl, combine the remaining 2 tsp sugar with the cream cheese; spread evenly over the crisp tortilla.
Arrange blueberries and other fruit on top.
Cut in 4 wedges, drizzle with honey and serve immediately.
Based on recipe provided by FruitsAndVeggiesMoreMatters.org.
You may also like
Fruit Skewers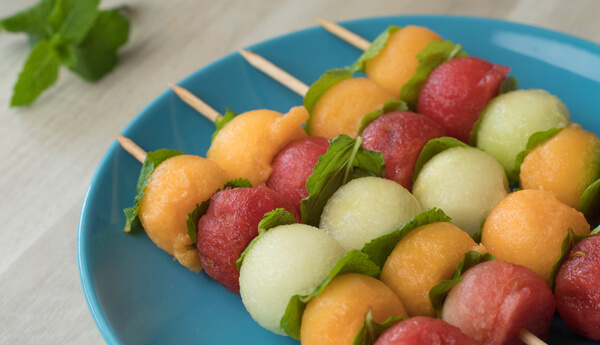 Blueberry Lemon Fruit Leather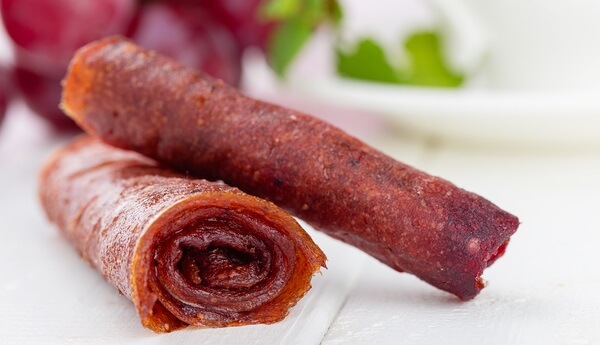 Dragonfruit Popscicles