Apple Chutney
Ingredients:
2 apples, cored and diced
½ cup red onion, diced
2 tbs olive oil
1 tbs garlic, minced
1 tbs fresh ginger, minced
¼ cup red wine vinegar
1 cup apple cider
1 orange (segmented)
2 tbs honey
2 tbs diced roasted red peppers
1 tbs chopped cilantro
1 tbs butter
salt and pepper to taste
*Suggested varieties: Red Delicious, Fuji, McIntosh
Instructions:
Use a sauce pan and heat on medium heat. Add olive oil to the pan. After the oil is warm add the onions and sauté until slightly tender which will be about 2 minutes.
Add three-quarters of the apples and lightly sauté for another minute.
Add minced garlic and ginger, and stir briefly. Deglaze pan with red wine vinegar.
Add apple cider to pan and place on medium heat and reduce sauce by two thirds.
After chutney is at correct thickness reduce heat to low and add in the peppers, the remaining apples, orange segments and the honey and stir.
Add in the butter to glaze the sauce and the cilantro. Taste sauce and adjust with salt and pepper as needed.

Recipe courtesy of the Michigan Apple Council.
You may also like
Apple Noodle Kugel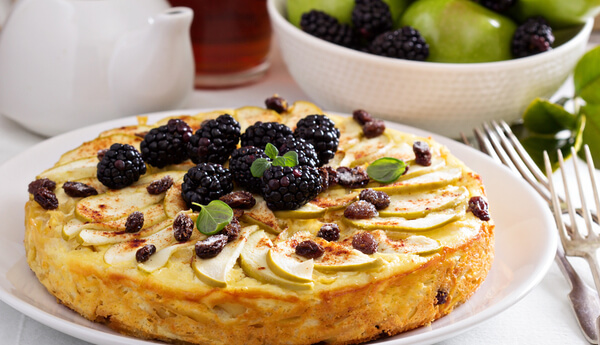 Sausage and Apple Tortellini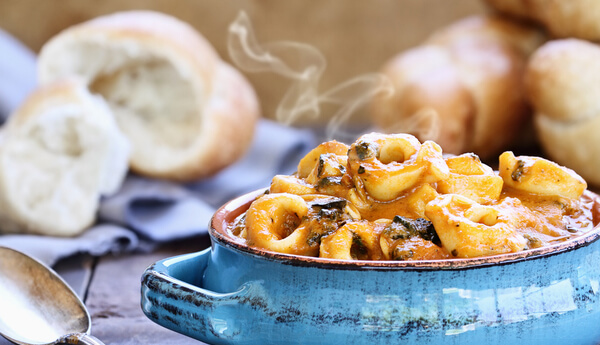 Caramel Apple Pizza