Brussels Sprouts Frittata
Ingredients:
1 lb. Gramma Jo's sprouts, washed, dried, trimmed and thinly sliced
6 small, red-skinned new potatoes, chopped to fine dice
1 medium shallot, finely chopped
1/2 tsp kosher salt
1/4 tsp fresh-ground pepper
1 tbs olive oil
3 whole large eggs, plus 4 egg whites
1/2 cup low-fat milk
1 cup shredded pepper-jack
1 tbs chopped fresh parsley
1 tbs grated Parmesan cheese
Instructions:
Heat oven to 400 degrees
Heat olive oil in large skillet over medium-high flame. Add sprouts, potatoes, shallot, salt and pepper and sauté for 5-10 minutes until just starting to brown. Remove from heat and place in large bowl.
Whisk eggs and milk together and stir half into vegetable mixture along with cheese and parsley. Pour into an oven safe casserole dish. Pour some remaining egg mixture over top and sprinkle with Parmesan cheese.
Bake until golden brown, around twenty minutes, rotating pan half-way through. Cool slightly on wire rack. Serve warm or at room temperature. Leftovers freeze well and warm in microwave for a quick, on-the-go breakfast.
Serves 6-8
You may also like
Brussels Sprouts Slaw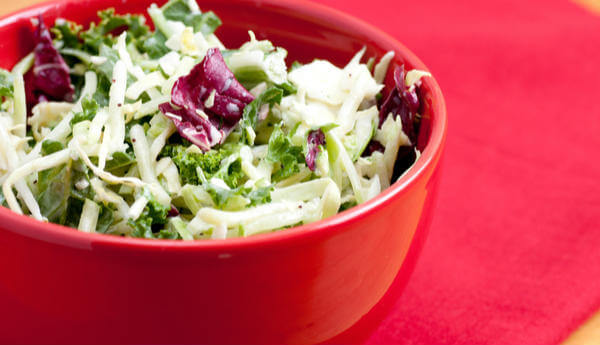 Garlic Roasted Brussels Sprouts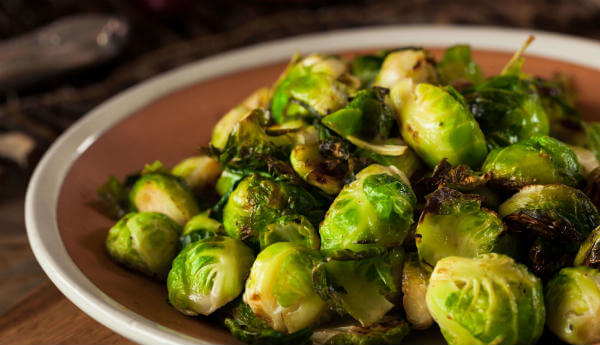 Mushroom Bruschetta