Chef Fred's Roasted Sweet Potato and Brussels Sprouts Hash
Ingredients:
1 lb bacon cut into large dices

1 large yellow onion (sliced)

2 large sweet potatoes (diced and roasted)

1.5-2 lbs brussels sprouts (halved and roasted)

2-3 sprigs fresh thyme

salt and pepper to taste
Instructions:
Cook bacon until medium soft. Remove bacon from fat.

Use bacon fat to caramelize onions (pan fry slowly on low heat until brown).

Remove onions.

Toss brussels sprouts and sweet potatoes in bacon fat, sprinkle with fresh thyme, and roast in the oven until cooked.

Combine all ingredients and serve.
You may also like
Chef Fred's Fresh Corn "Slaw"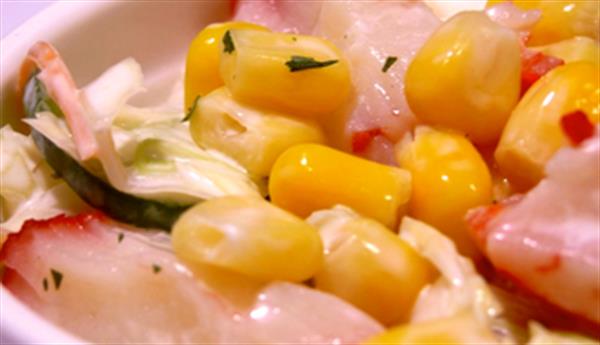 Chef Fred's Squash Soup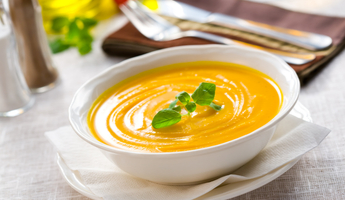 Chef Fred's Haricot Vert Salad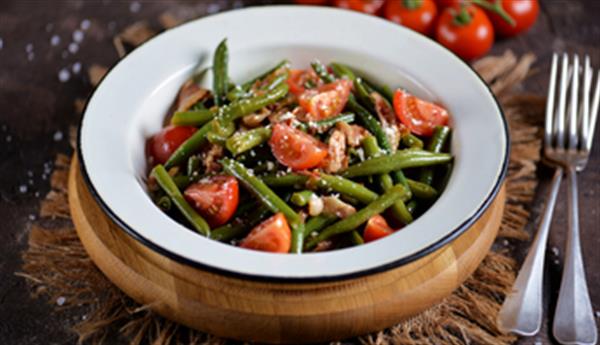 Chef Fred's Ham and Sweet Potato Hash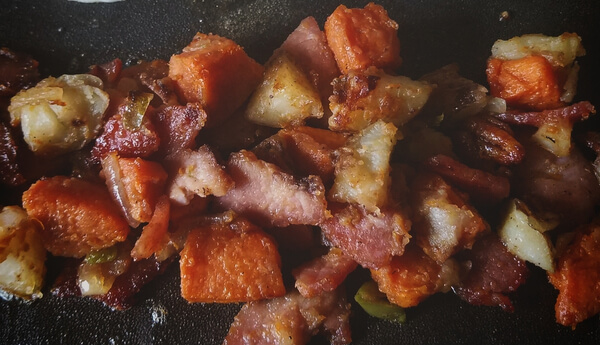 Chef Fred's Pomegranate and Star Anise Scented Poached Pears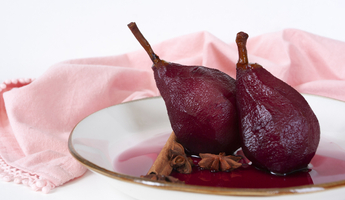 Chef Fred's Feta Artichoke Salad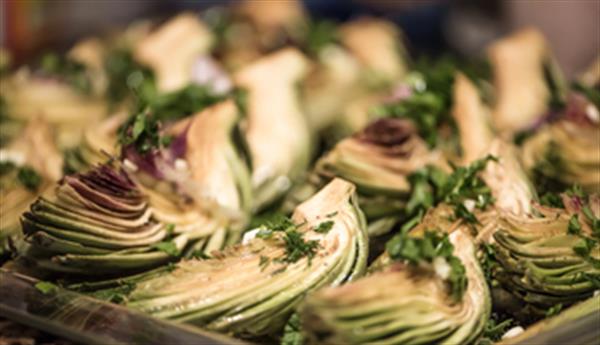 Chef Fred's Chilled Watermelon Gazpacho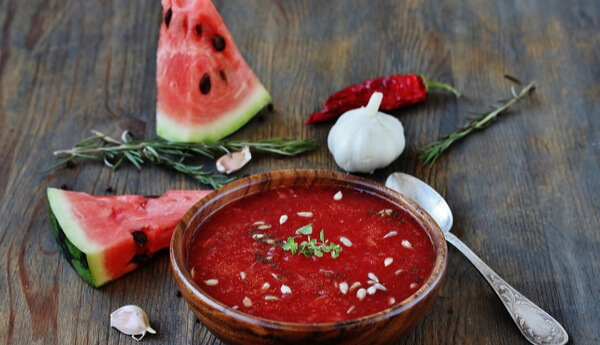 Brussels Sprouts Frittata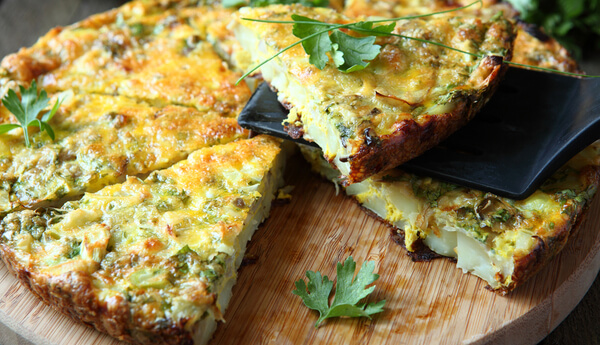 Garlic Roasted Brussels Sprouts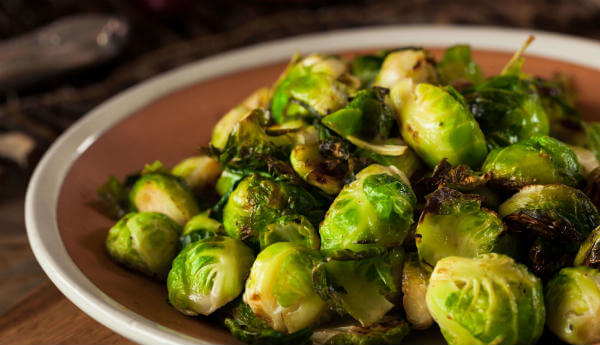 Brussels Sprouts Slaw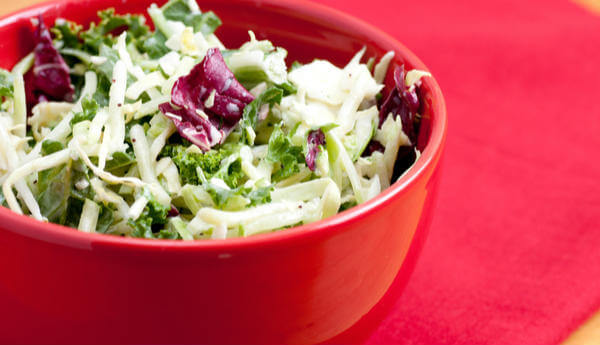 Brussels Sprouts Pesto Pasta