Herb Stuffing with Italian Sausage and Swiss Chard
Ingredients:
1 large loaf of ciabatta, cut into 1" cubes (should be about 16 cups)
3 tbsp olive oil, divided
3 links of sweet Italian sausage, removed from casing (about ¾ pound)
1 medium onion, diced
2 ribs of celery, diced
1 fennel bulb, diced
2 large bunches of Swiss chard, stems removed from leaves, stems finely chopped, leaves roughly chopped
3 cloves of garlic, minced
1 tsp crushed red pepper flakes
1 tbs chopped rosemary
2 tbs chopped thyme
2 tbs chopped sage
3 eggs, lightly beaten
1-2 cups chicken broth
1½ cup grated Parmigiano Reggiano
Instructions:
Preheat oven to 350°F.
Cut ciabatta into 1" cubes. Toast the cubes of ciabatta in oven for 10-15 minutes or until golden brown in color. Remove ciabatta cubes and place in a very large bowl
In a large sauté pan add 1 tbsp of olive oil. Add the sweet Italian sausage and sauté over medium-low heat allowing the sausage to render any fat. Cook for 8-10 minutes or until sausage is cooked through.
Remove the sausage into the large bowl with the ciabatta cubes and add an additional 1 tbsp of olive oil to the pan.
Add the onion, celery, fennel and swiss chard stems. Sauté over medium-high heat until softened, 10-15 minutes.
Remove vegetables and add to large bowl with the ciabatta cubes.
Add an additional 1 tbsp of olive oil to the same large sauté pan. Add garlic and crushed red pepper flakes and sauté for 1-2 minutes on medium-high heat.
Add the Swiss chard leaves and sauté until wilted, about 4-5 minutes.
Once wilted, add the swiss chard to large bowl with ciabatta cubes and cooked vegetables.
Add chopped rosemary, thyme and sage to large bowl.
Add the eggs, 1 cup of chicken broth and 1 cup of Parmigiano Reggiano to the large bowl with ciabatta cubes and vegetables. Mix well. If the stuffing is a little dry add the additional cup of chicken broth.
Pour the stuffing mixture into a greased 9x12 baking dish. Top with remaining ½ cup of Parmigiano Reggiano and bake for 30 minutes until golden brown on top and warmed through.
You may also like
Quick and Easy Mashed Potatoes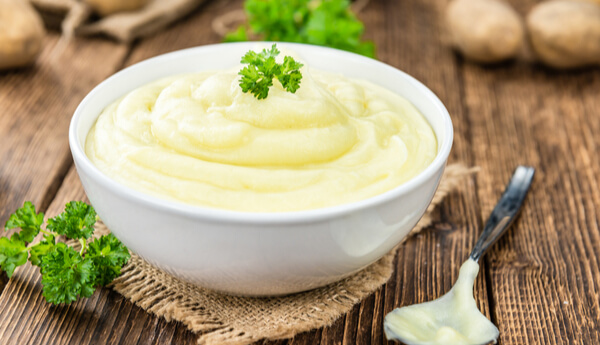 Italian Green Beans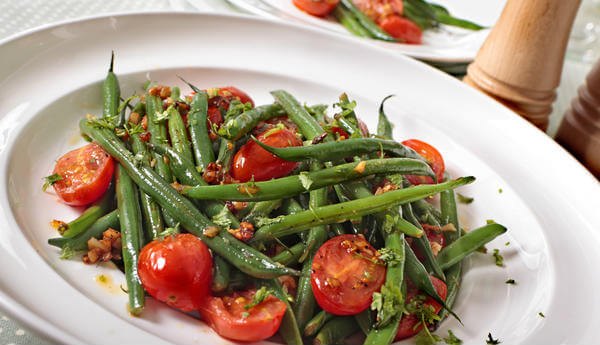 Garlic Roasted Brussels Sprouts