Herbed Baby Potatoes
Ingredients:
1 1/2 pounds unpeeled small red potatoes, quartered
2 tbs light margarine, melted
Vegetable oil spray, preferably olive oil flavored
2 tbs minced fresh parsley
1 tbs chopped fresh oregano
1/2 tsp paprika
1/2 tsp garlic powder
Freshly ground pepper to taste
2 tbs minced fresh parsley
Instructions:
Preheat oven to 350 degrees.
In a 2-quart casserole dish, toss potatoes in margarine. Spray potatoes lightly with cooking spray.
Stir in remaining ingredients except parsley.
Bake for 30 to 40 minutes or until lightly browned.
Sprinkle with parsley and serve.
Recipe courtesy of FruitsandVeggiesMoreMatters.org.
You may also like
Simple Oven Roasted Potatoes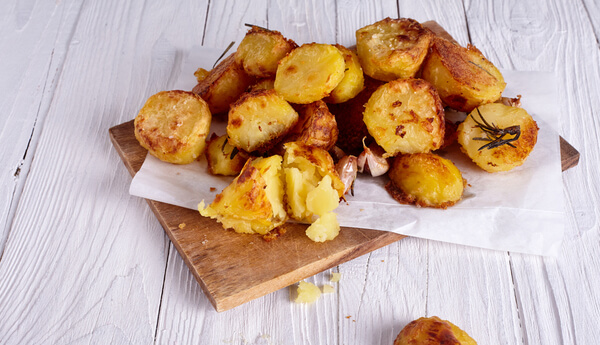 Sweet Potato and Pepper Hash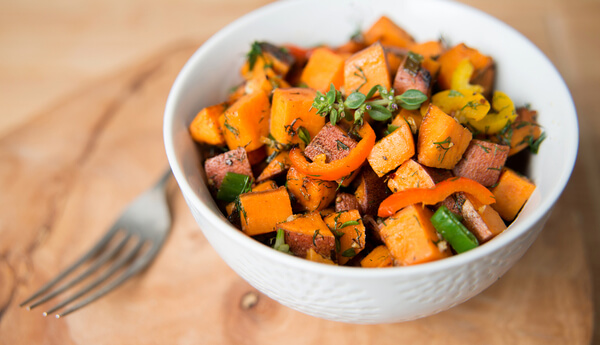 Mashed Purple Potatoes