Jackfruit Meat-less Balls
Ingredients:
20 oz ripe jackfruit
2 cups water
1 1/2 tsp garam masala or yellow curry
1 finely chopped green chili (choose one based on your desired heat level)
3/4 tsp salt
1 tbs finely chopped cilantro
1/2 tbs lemon juice
1/2 tsp garlic powder
1/2 tsp paprika
1/2 tsp cumin
1 tbs grated ginger
1 tbs crushed garlic
1 cup chickpea flour
olive oil as needed
Instructions:
Combine jackfruit, 2 cups water, garam masala, 1/4 tsp salt and, 1/2 tsp garlic powder. Bring to a boil in a saucepan and cook for about 15 minutes. Set aside.

In a large, dry skillet add 1 cup of chickpea flower and roast over medium low heat for 8 minutes, stirring frequently to avoid burning. Set aside.
Shred jackfruit and add the remaining spices, ginger, garlic, lemon juice and 1 tbs oil and mix.
Add 3/4 cup chickpea flour and mix well. Then slowly add remaining flour until the mixture has a doughy, but not sticky consistency.
Shape mixture into balls and pan fry for 1-2 minutes (depending on size) on all sides.
Serve, or use, any way you might eat traditional meatballs!
You may also like
Jackfruit Carnitas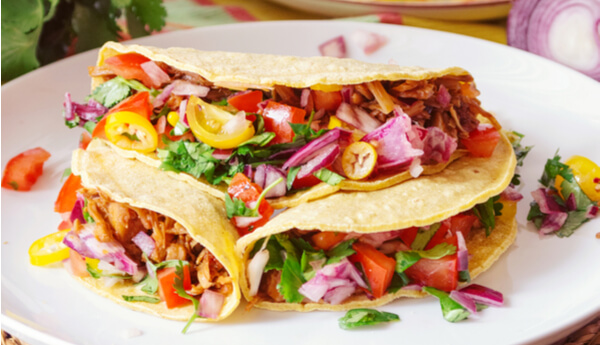 Taco Salad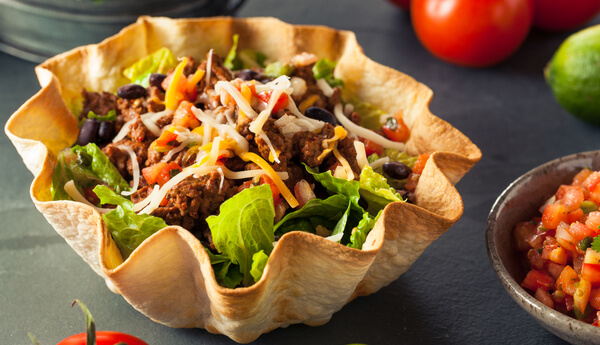 Huevos Rancheros