Tuscan Ribollita
Ingredients:
Another family favorite from the Maranos! If you're looking to save some time, canned beans will work as well but we prefer the flavor and freshness of dried beans.

1 bunch kale, chopped
1 small yellow onion, chopped
1 carrot, chopped
1 celery stalk, chopped
1 sprig fresh rosemary
3 Roma tomatoes, roasted and peeled
4 ounces pancetta
2 cups dry white kidney beans
3 garlic cloves, smashed
2 cups chicken broth
½ cup toasted plain bread crumbs
olive oil
grated Parmesan cheese
Instructions:
To cook kidney beans:
Rinse dry beans well.
Put in a pot and cover with water.
Add a pinch of salt.
Bring to a boil.
Turn off heat and let sit for an hour.
Ribollita
In a large pot over medium heat, saute garlic, onion, carrot, celery and pancetta in olive oil for 5 minutes or until onions are clear.
Add tomatoes, beans, broth and rosemary.Cover and simmer for about an hour (the beans will begin to break down.)
Add kale and cook for 10 more minutes.
Stir in bread crumbs.
Remove from heat and garnish with olive oil and cheese.
You may also like
Italian Salsa Verde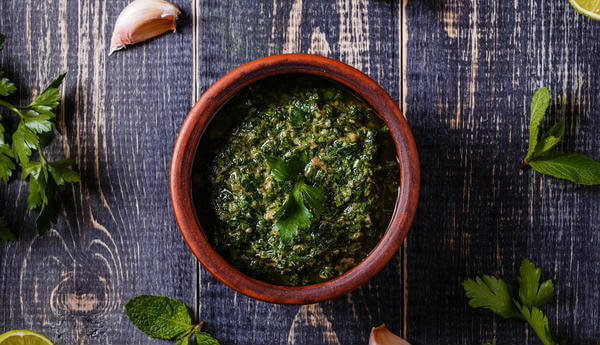 Italian Green Beans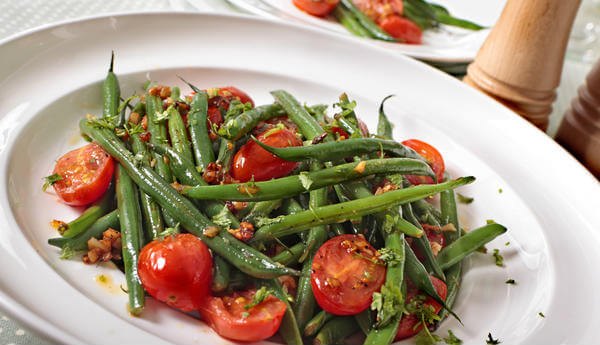 Fried Eggplant